INDUSTRIAL FLOORING
FOOD & BEVERAGE • AVIATION • MANUFACTURING
TW Hicks is your resource for high quality, cutting-edge industrial flooring solutions.
Need decorative commercial flooring or long-lasting floors for heavy manufacturing? Is moisture or damaged flooring affecting your workplace productivity? Or are you looking to build a new facility from the ground up? No matter your situation, T.W. Hicks, Inc. will meet your needs and surpass your expectations.
We combine an innovative, knowledgeable, and intensely committed team of industrial flooring professionals with top products and services to give you a quality solution. We are a woman-owned company, founded on over 20 years of experience in the industry, and conveniently located in Lake Dallas, Texas, just 30 minutes north of the DFW metroplex. Our main service areas are Texas, Oklahoma, and Louisiana, but we are proud to serve clients nationwide. Our specialties include:
Chemical resistant coatings
Urethane mortar floor system
Trowel applied mortar floor systems
Seamless epoxy floors
Decorative epoxy floors
Concrete preparation
Concrete Polishing
Please contact us about your needs and situation. We take pride in providing custom solutions for each client, and look forward to working with you.
About T.W. Hicks, Inc.
In 2000, T.W. Hicks, Inc. established itself in Texas, as a company dedicated to taking the industrial flooring market to new levels. Our founders have been in the industrial flooring business for over 30 years, bringing dedicated leadership to each project. Our sales estimators and trained applicators employ exceptional craftsmanship, commitment, and customer service attitudes on every project. We believe that three things make our company great: quality service, quality leadership, and the experience needed to be your industrial flooring solution.
To provide you with quality customer service, T.W. Hicks Inc. begins each project with accurate estimates. Prior to the project, we conduct site visits to determine the best solution for your industrial flooring concerns. Whether your facility requires chemical resistant floors, seamless epoxy bacteria resistant floors, floor resurfacing or repair, we work with you to determine the best solution for your project. We install the highest quality resinous flooring systems for your facility. Our managers and sales representatives work side by side with you during all phases of the project.
We work hard to maintain strong relationships with a leading group of product manufacturers which include Flowcrete, Sika, Tnemec and Tennant. Our team is comprised of highly skilled, experienced individuals that are ready to put their years of experience to work for you. Fill out the comment box on the right, and one of our representatives will contact you shortly.
Hangar
From small private hangars to large, corporate facilities, we can install the right flooring for your hangar.
Food-Grade
We offer a large selection of food-grade flooring options for any need.
 
Manufacturing
Our experience working with manufacturing needs makes us a leader in manufacturing flooring solutions.
Decorative
Let our team help select the best option for your decorative flooring project.
 
Services
T.W. Hicks, Inc. provides a variety of industrial flooring services including renovation, repair, and resurfacing. From preparation, to application, to custom-designed floors, our team ensures that your flooring project will surpass your expectations.
We believe that a strong foundation creates better floors for years to come. Our preparation services include shot blasting, grinding, scarifying, floor sweeping, joint caulking, and crack repair. From there, we provide applications for many types of floors, including light traffic floors, decorative floors, high traffic floors, production flooring, and shop floors. Other applications include heavy duty resurfacing, urethane mortar flooring, chemical resistant coatings, and epoxy wall coatings.
Whatever services your industrial flooring project takes, T.W. Hicks Inc. guarantees our expertise and your satisfaction.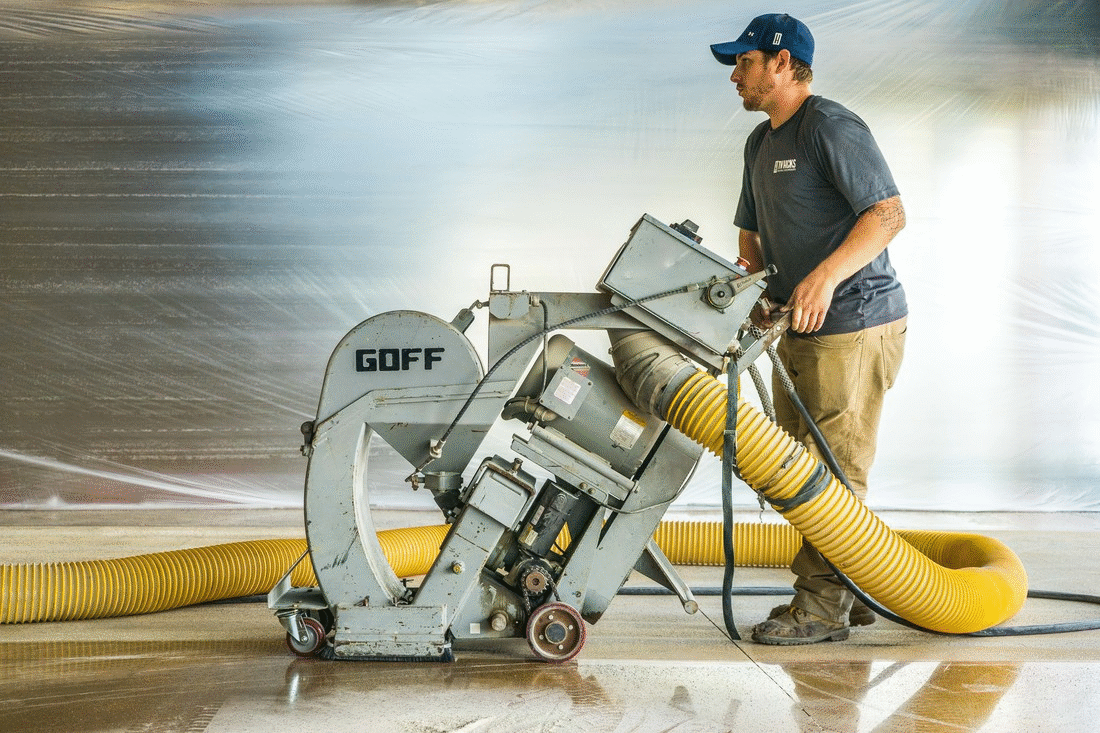 We're here for you by phone, email, or in person.
PHONE
Toll Free: (866) 841-3484
Local: (940) 498-3444
Fax: (940) 498-3445
San Antonio: (210) 415-4824
MAILING ADDRESS
P.O. Box 1867
Lake Dallas, Texas 75065
PHYSICAL ADDRESS
110 Gotcher Ave., Suite. A
Lake Dallas, Texas 75065
SOUTH TEXAS
12000 Crown Point Drive, Suite 130
San Antonio, TX 78233
BUSINESS HOURS
Monday-Friday, 8am to 5pm, CST